Are you a proud owner of a cute Syrian hamster and looking for the perfect toy to keep your furry friend entertained? Look no further! We've compiled a list of the best toys for Syrian hamsters that will not only provide mental stimulation and exercise but also ensure a happy and healthy life for your adorable pet. From exercise wheels to playpens, these toys are guaranteed to keep your hamster engaged and satisfied all day long!
Our top pick toy is Niteangel Super-Silent Hamster Running Wheels Toy. This toy will keep your hamster happy and active. Hamster Running wheel is one of the most popular toy. Syrian Hamsters play and enjoy with it so much.
Best Toys for Syrian Hamsters (Reviewed)
Here is the list of our 7 Top Pick Toys for Your Syrian Hamsters:
2. Tunnel Toys
3. Chew Toys
5. Play Balls
6. Playpens
7. Nest Toy
---
Niteangel Super-Silent Hamster Running Wheels Toy is a perfect addition to your Syrian hamster's habitat, ensuring endless fun and exercise. This premium-quality wheel boasts a super-silent design that allows your furry friend to run smoothly without causing any disturbance.
Made with durable materials and available in different sizes, this hamster wheel promotes healthy nocturnal activities while simultaneously reducing stress for your beloved pet.
Toy Features:
Adjustable Stand
Dual Ball Bearings
Multiple Colors
Provide Exercise
Keep Syrian Hamster Active
Made with PS Plastic
Customer Review: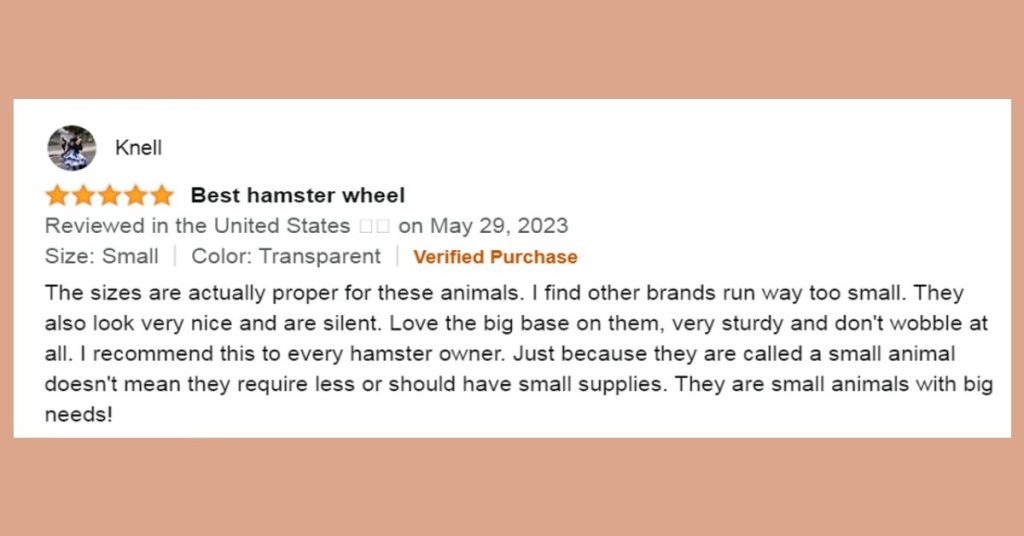 ---
Tunnel Toys is beneficial toys for Syrian hamsters for several reasons. They provide a stimulating and enriching environment for the hamster to explore and play in.
Hamsters are naturally curious creatures, and tunnel systems offer them the opportunity to engage in their instinctive burrowing and tunneling behaviors.
These toys also promote physical exercise as the hamster navigates through the tunnels, encouraging movement and activity.
Features:
Large Size
Made with Birch Tree Trunk
Easily Use
Easy to Clean
Durable
Customer Review:

---
Chew toys are useful and reliable for Syrian hamsters. They help satisfy the hamster's natural instinct to chew. Hamsters have continuously growing teeth, and providing them with appropriate chew toys helps keep their teeth healthy and prevents overgrowth.
Chew toys provide mental stimulation and enrichment for Syrian hamsters. Gnawing on different textures and materials keeps them engaged and prevents boredom.
It allows them to explore and interact with their environment, promoting overall well-being and reducing stress.
They offer a means of exercise as the hamster nibbles, bites, and manipulates the toys. This physical activity helps to keep their muscles engaged and can contribute to maintaining a healthy weight.
Features:
Easy to Chew
Made with Beach Wood
6 Packs
Budget-friendly
Also Suitable for other small pets
Customer Review:

---
Syrian hamsters enjoy climbing and exploring their surroundings vertically. Adding climbing structures, such as ladders, ropes, or platforms promotes physical activity.
Hamsters are natural climbers in the wild, as they navigate their habitat in search of food and shelter. Ensure the structures are stable and secure to prevent accidents.
Hamsters are curious and active creatures that can become bored in a monotonous environment. Climbing toys offer entertainment and prevent boredom.
Features:
Modern Style
Durable
Multiple Color
Easy to Climb
Customer Review:

---
Play Balls provide a safe and enclosed environment for syrian hamsters to roam and explore, promoting physical activity and preventing boredom.
Play Balls allow them to investigate their surroundings, providing new sights, sounds, and smells, which can keep them mentally engaged and entertained.
Balls are designed with small air holes, ensuring proper ventilation while keeping the hamster secure inside. This prevents the hamster from escaping or getting stuck in tight spaces.
Features:
Made with Plastic
Size – 10 inch (diameter)
Suitable for all small pets
Easy yo Clean
Easy to Lock
Customer Review:

---
Playpens provide a larger and secure area for your Syrian hamster to explore and play outside of their cage. It allows them to have more room to move around and engage in natural behaviors such as burrowing, climbing, and exploring.
Playpens are designed with tall walls or barriers to prevent the hamster from escaping or getting into dangerous areas of your home. Playpens can be filled with various toys, tunnels, and hiding spots to create a stimulating environment for your hamster.
Features:
Made with Polyester Fabric
High Quality
Light-weight
Transparent
Foldable
Customer Review:

---
Nest provide a cozy and secure hiding place for Syrian hamsters. They mimic natural burrows or nests that hamsters create in the wild, providing them with a sense of safety and security.
Hamsters are crepuscular animals, meaning they are most active during dawn and dusk. A nest toy provides them with a designated space to sleep and rest during the day, allowing them to regulate their sleep patterns and have a comfortable place to relax.
Nest Toys can be designed with different materials and textures, providing enrichment for your hamster. They may contain soft bedding material or be made from natural materials like grass or wood, allowing your hamster to engage in nesting behaviors and satisfy their natural instincts.
Features:
Made with Fabric
Comfortable and Warm
Mushroom Shape
Softness
Useable for All Seasons
Customer Review:

---
Factors to Consider When Choosing Toys for Syrian Hamster
When choosing toys for a Syrian hamster, there are several factors to consider:
Safety: Ensure that the toys you select are made of non-toxic materials and do not have small parts that can be chewed off and swallowed. Avoid toys with sharp edges or strings that can cause injury.
Size: Choose toys that are appropriate for the size of your Syrian hamster. Avoid toys that are too small and can be easily ingested or pose a choking hazard.
Chew-ability: Hamsters have a natural instinct to chew, so opt for toys made of safe and durable materials that can withstand their gnawing. Wooden toys, untreated cardboard, and safe chew sticks are good options.
Enrichment: Provide a variety of toys to keep your hamster mentally stimulated and entertained. Toys that encourage climbing, exploring, and burrowing, such as tunnels, ladders, and hideouts, can enhance their environment.
Exercise: Choose toys that promote physical activity for your hamster. Exercise wheels, tunnels with openings, and small obstacle courses can encourage movement and play.
Cleanliness: Select toys that are easy to clean and maintain. Avoid toys with intricate designs or difficult-to-reach crevices where dirt and waste can accumulate.
Compatibility: Consider your hamster's preferences and personality. Some hamsters may enjoy running on a wheel, while others may prefer climbing or digging. Observe your hamster's behavior to determine their preferences and choose toys accordingly.
The Importance of Toys for Syrian Hamsters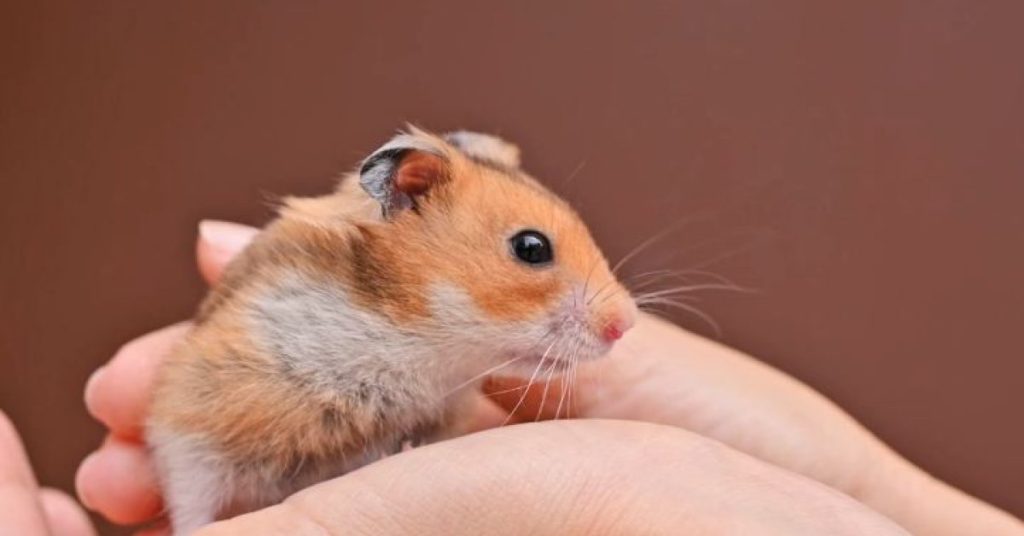 The importance of toys for Syrian hamsters is significant as they provide both physical and mental stimulation. Toys are essential for promoting exercise, preventing boredom, and enhancing overall well-being.
Hamsters are naturally active creatures, and toys encourage them to engage in physical activities, such as climbing, running, and exploring. Additionally, toys with different textures, shapes, and sizes stimulate their curiosity and help keep their minds sharp.
Providing a variety of toys for Syrian hamsters is crucial to ensure a happy and healthy life for these adorable pets.
Final Thoughts
We hope you enjoy reading our article about the best toys for Syrian Hamster. We also hope it helps you easily choose the best toys for your lovely and cute syrian hamster by considering the features and factors we have provided. All these Syrian Hamsters toys are available on Amazon.